PILES ( HAEMORRHOIDS)- 
Every second person is suffering from piles now a days. It is because of many reason like , lifestyle disorders, hereditary, smoking, drinking,etc.
Piles are very common but not  something you"ll want to talk to your friends about. We don't know   precisely how common piles are . Piles often don't cause any problems but can cause bleeding and sometimes pain.
Haemorrhoids, commonly known as piles, are swollen blood vessels in or around the anus and rectum. The Haemorrhoidal  veins are located in the lowest part of the rectum and the anus. Approximately 50% to 66% of people have problems with haemorrhoids at some point in their lives. Males and females are both affected with about equal frequency. Haemorrhoids affect people most often between 45 and 65 years of age.
Hemorrhoid swelling or piles occur when the pressure of blood in these vessels increase. This increase in pressure leads to the swelling of blood vessels followed by their engorgement with blood. Hemorrhoids can be anatomically divided into external and internal hemorrhoids.
CLASSIFICATION –
Hemorrhoids are classified into two general categories –
a)Internal  hemorrhoids.
b)External  hemorrhoids.
INTERNAL – It is within the anal canal and internal to the anal orifice. It is covered with mucous membrane and it is bright red or purple in color. They don't usually hurt because there are few pain-sensing nerves in the rectum. Bleeding may be the only sign that they are there. Sometimes internal hemorrhoids prolapse, or enlarge and protrude outside the anal sphincter.
EXTERNAL– It is situated outside the anal orifice and is covered by skin. If an external hemorrhoid prolapses to the outside (usually in the course of passing a stool), you can see and feel it. Two peculiar conditions which are associated with external piles are-
a)Dilatation of the veins at anal verge – persons of sedentary life particularly during straining.
b)Perianal hematomas-pressure on anal canal due to coughing or heavy weight lifting.
CAUSES-
Anyone at any age can be affected by piles. They are very common, with about 50% of people experiencing them at some time in their life. However, they are usually more common in elderly people and during pregnancy. It's likely that extreme abdominal pressure causes the veins to swell and become susceptible to irritation. The pressure can be caused by obesity, pregnancy  standing or sitting for long periods, straining on the toilet, coughing, sneezing, vomiting, and holding your breath while straining to do physical labor.  
Diet has a pivotal role in causing – and preventing – hemorrhoids. People who consistently eat a high-fiber diet are less likely to get hemorrhoids, but those who prefer a diet high in processed foods are at greater risk of hemorrhoids. A low-fiber diet or inadequate fluid intake can cause constipation, which can contribute to hemorrhoids in two ways: it promotes straining on the toilet and it also aggravates the hemorrhoids by producing hard stools that further irritate the swollen veins.
SYMPTOMS-
The symptoms of hemorrhoids include:-
a)Bleeding- Bright red bleeding from the anus is main symptom of the piles. Patient complains that it splashes in the pan as stool comes out.
b)Prolapse- As the veins become larger and heavier , partial prolapse will occur with each bowel movements. It is a later symptom , according to prolapse hemorrhoids can be divided into four degrees:-
1)FIRST DEGREE- Hemorrhoid does not come out of the anus.
2)SECOND DEGREE- Hemorrhoids come out only during defecation (stool) and is reduced spontaneously after defecation.
3)THIRD DEGREE– Hemorrhoids come out only during defecation and do not return  by themselves, but need to be replaced manually and then they stay reduced.
4) FOURTH DEGREE– Hemorrhoids that are permanently prolapse At this stage great discomfort is complained with feeling of heaviness in rectum.
c)Painful swelling or a lump near the anus.
d)Anal itching.
e)A mucus anal discharge.
COMPLICATIONS –  
•Strangulation of piles.
•Profuse haemorrhage.
•Ulceration
•Gangrene
•Thrombosis
•Mucus discharge
•Anal itching
•Anaemia
MANAGEMENT
The management of piles depend on its severity. Without any surgery hemorrhoids can be treated by taking following measures:-
a)Avoid constipation and straining at toilet.
b)Eating plenty of fibers ( fruits ,vegetables, fibers etc.)
c)Plenty of water intake .
d)Avoid spicy food and prolonged fasting.
e)Sit few minutes in warm water tub.
f)Go as soon as you feel the urge.
g)Exercise
h)Avoid long period of sitting.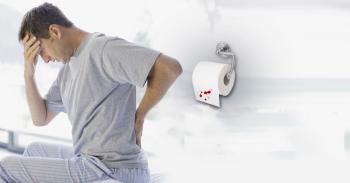 HOME REMEDIES –  
•ICE – Apply an icepack or a partially melted piece of ice wrapped in a cloth directly on the affected area for about 10 minutes. Do this several times a day until the hemorrhoid goes away.  Ice will help constrict the blood vessels, reduce swelling and give you immediate pain relief.
•SITZ BATH – Generally, experts recommend people with painful haemorrhoids sit in warm water for 15 minutes, several times a day — especially after a bowel movement.
•APPLE CIDAR VINEGAR – Apple cider vinegar can bring instant relief to hemorrhoids, reducing itching and pain.
•TRIPHALA POWDER – Constipation a major cause for piles, triphala powder must be taken regularly to remove constipation and hence prevent piles from developing. Take 4 grams of triphala powder every night before going to bed, in hot water.
•ASAFOETIDA ( HEENG) – It improves digestion and hence cures piles. It is an indian spice used in cooking as well as curing ailments.
•CASTOR OIL – It has the power to decrease the piles  and reduce pain . Take 3ml of castor oil in milk at night.  It can also applied in affected area.
HOMOEOPATHIC APPROACH-
Hemorrhoids are successfully treated by homeopathic medicines without giving any harm to the patient. Homoeopathy has great approach  in piles. Without any surgical treatment piles can be treated  and cured, by giving the patient accurate medicine along with proper management. Homoeopathic medicines are safe and Effective.  
HOMOEOPATHIC REMEDIES –  
•ARSENICUM  ALB –Hemorrhoid's burn like fire. Burning is relieved by sitting in hot water . Skin around anus is ulcerated.
•MILLEFOLIUM – Bleeding hemorrhoids . Blood bright red.  Working better in tincture .
•HAMAMELIS – Hemorrhoids after confinement. Blood dark, profuse with soreness in the rectum, great weakness after bleeding.
•COLLINSONIA CAN . – Sensation of sharp sticks in the rectum . Sense of constriction
.Painful bleeding piles or non bleeding . Hemorrhoids with most obstinate constipation
Constipation and piles during pregnancy  – alternating  with diarrhea.
•NITRIC ACID – Hemorrhoids and fissures at the same time.
•CALCAREA FLOUR  – Internal piles with constipation and backache. Much flatus in the colon. Bleeding piles with itching of anus , worse during pregnancy.
•APIS MEL –Hemorrhoids with stinging pain as if  from the bite of honey bees and after confinement.